Threats to Democracy
After reading about Tom Cruise being banned from filming at certain German military sites because of his belief in Scientology, I was a bit outraged at first, despite my abhorrence of their beliefs, which I think are crazy and nonsensical.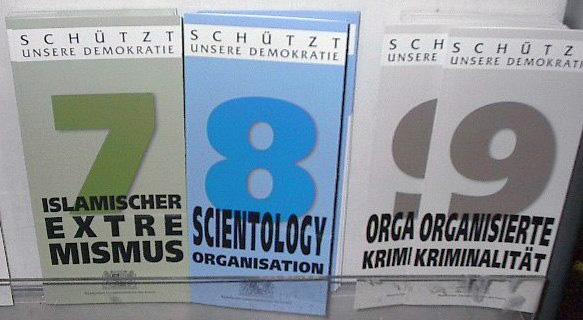 Germany has barred the makers of a movie about a plot to kill Adolf Hitler from filming at German military sites because its star Tom Cruise is a Scientologist, the Defence Ministry said on Monday. Cruise, also one of the film's producers, is a member of the Church of Scientology which the German government does not recognise as a church. Berlin says it masquerades as a religion to make money, a charge Scientology leaders reject.
So far this seems very unreasonable from the the German Government, to target a faith based group like that, akin to the Jews perhaps? No, it is not that at all, Scientology are part of Holocaust denial and masquerading, blaming it (the Holocaust) on Psychologists. Germany is just enforcing its rights as a state to use its own systems of law, and its right to debar anyone whom they see as unfit from entering the country. If Mr. Cruise was a German citizen, this case would be different, he most likely would end up in jail like Neo-Nazis do. Is this unjustified? No I don't think so, although the reporting of it is unclear at best and confuses people. The German Ministry does not wish to persecute Mr. Cruise, but as he is a member of an organization who break a law going back even before L. Ron Hubbard created the myth of Scientology, a post-World War II law.
What is the picture above you may ask? Well that is the "Threats to Democracy", a picture taken in Nuremburg, Germany (Photo Credit: Caesura). Once the bastion of hate that was the Nuremburg Rallies of WWII, it lists (left to right) Islamic Extremism, Scientology and Organised Crime as the biggest threats Western Democracy faces in the 21st Century, and I couldn't agree more. The are all forms of extremism practised by the fringes of Western Society, and contrary to Western values of the rule of law, freedom of faith, democracy etc.